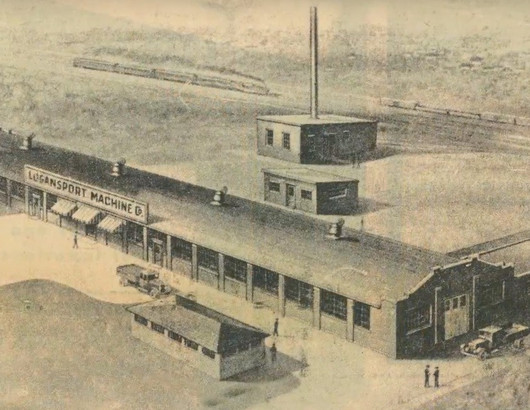 100 Years of Workholding Solutions
LMC Workholding is celebrating its 100th anniversary in 2016, having provided quality products, services and solutions to the workholding industry for a century. LMC Workholding is the present entity of the Logansport Machine Company which from 1916 to the present has built a reputation for engineering and manufacturing of power chucks, cylinders and special workholding products in Logansport, Indiana.
Though its headquarters and manufacturing facility are located in the Midwest, LMC offers international workholding and machine tool accessory solutions with global partnerships with Chandox in Taiwan, Richter and Stiefelmayer in Germany, Tecnologie FRB in Italy and Atling in Sweden, as well as four offices and service centers in China. The company's latest partnership was in 2013 with NUMTEC and MAKRA, two divisions of Alpine Metal Tech GmbH. This new partnership allows LMC to offer quality aluminum wheel machining solutions, including wheel testing, marking, and production equipment.
LMC has also completed $4 million in expansions over the last 3 years. In 2013, the company completed a large expansion at its Logansport facility with all green lighting, office renovations and other plant improvements. Several new machines were also added, including an expandable six-pallet horizontal machining center, several vertical machining centers, lathes and grinders. These machines improved LMC's existing capabilities and were used to meet growing demands for products and services, such as larger products and specialty products.
In 2015, LMC added a new Automated Turning Cell to its list of production equipment at as part of its continuing expansion. The Mazak MY350 and Fanuc Automation R2000-265kg turning cell and Robot loads parts weighing up to 350 lbs. into the CNC lathe for machining, removes the parts and places completed parts back on the loading pallet, a job previously done manually. The automated turning cell allows one operator to run up to four lathes with the help of the robot.
A recent $2 million dollar project allowed the company to add two more machines. A DMG Mori Seiki NLX1500 machine now allows LMC to make hydraulic cylinder lock checks in-house and a DMG Mori Seiki FD125 machine has streamlined its manufacturing process.
"We've been the name to know in workholding since 1916 and we're expanding and growing to continue to meet the demand of our customers and the industry. We're proud to have made it to 100 years in business and we're looking forward to serving our customers for many more years," said Jay Duerr, LMC Workholding President and CEO.
LMC's workholding product line includes high quality chucks and cylinders along with special workholding devices, including aluminum wheel manufacturing equipment, high volume machining power chucks and fixtures, standard and special hydraulic steady rests, special application and large cast type manual steady rests. LMC also offers a line of patented face drivers and centers.
Contact LMC Workholding, P.O. Box 7006, Logansport, IN 46947-7006, Telephone 574-735-0225, Fax 574-722-6559.