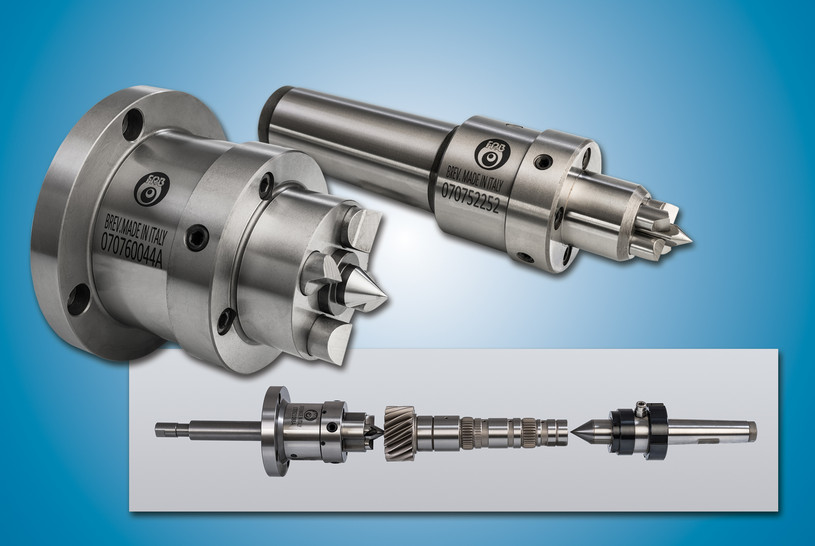 Reduce your drive pin consumption by 50%
Patented face driver technology for longer pin life, deeper cuts and 20% production increases.
• Improved Design - Patented mechanical mechanism allows you to replace one drive pin at a time versus complete sets
• Better Performance - Longer pin life, deeper cuts, 20% production increase
• Plus You Get - The great service and total support you're used to from LMC
• Welcome back to LMC face driving!
After introducing mechanical face drivers to the U.S., LMC Workholding is now offering FRB patented face drivers from Technologie FRB. Headquartered in Bologna, Italy, Technologie FRB designs and manufactures product lines incorporating advanced technology in turning, gear cutting and grinding.
The FRB face drivers feature a patented face driver compensating system, operated by a wedge lever, which is highly adjustable and reliable in the most difficult conditions. Work positioning is maintained with optimal repeatability. The interchangeability of centers with slots even allows turning of workpieces with holes in the end piece.
Trade-in your Neidlein, Riten, Madison, Rohm or other face driver for big discounts.

See how much you can get!
FRB Face Drivers Video Library