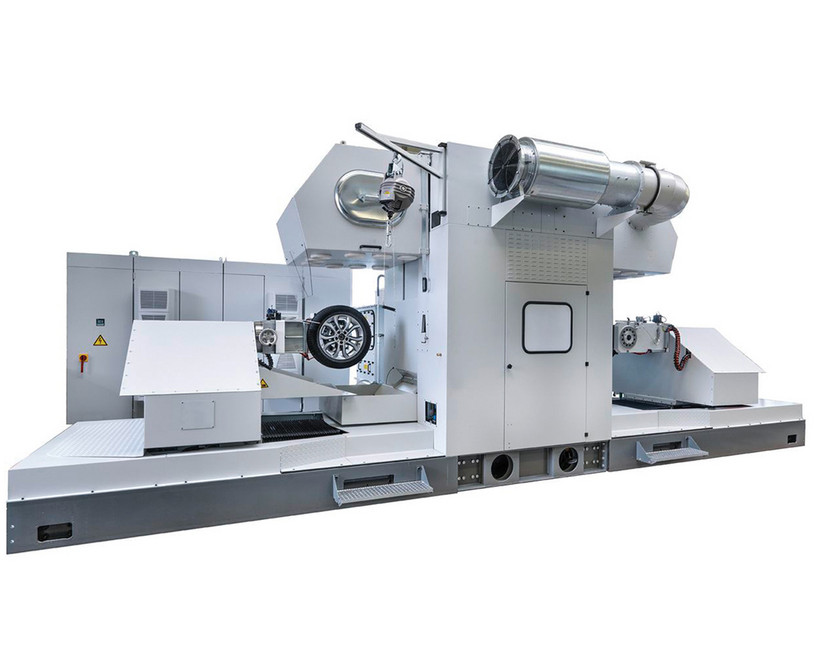 AZN ZWARP – Multiaxial wheel test
The multi-axial test machine is used for fatigue and endurance tests on aluminum wheels for cars and light trucks, by rim-rolling them on a coated load drum. Corresponding forces for load, camber and skew will be applied by electrical servo motors and motion control systems.
The advantages:
Measurement of the forces in all directions will be done with load cells
Available with 1 or 2 loadstations, as standard or dynamic machine
Testing according to regulations §30StVO,AK-LH08,SAEJ328,...