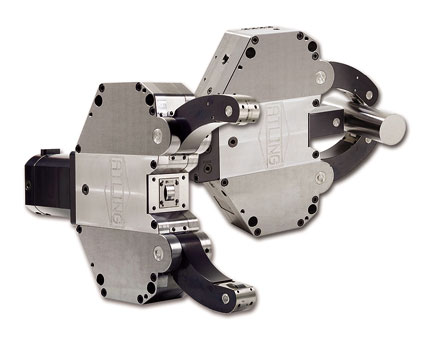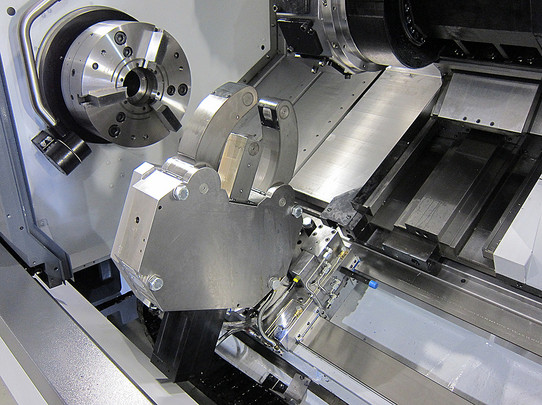 LMC Workholding/AX Steady Rests – the next generation of self-centering hydraulic steady rests.
The AX series of self-centering steady rests handle a variety of turning applications with gripping ranges from 6-70mm to 450-870mm. Custom made steady rests are also available. For a slimmer and more compact design, the AXI model is available and features an internal clamping cylinder. The ability to convert the external cylinder to internal cylinder is also offered for the AXE Series. A swing away arm option for upper, lower or both arms, without reducing gripping range, is compatible with several models.

Two other AX series are available from LMC: the S Series, featuring three models with a gripping range of 30-255mm from 85-360 and the N Series, featuring four models with gripping range of 6-70 from 12-160mm.

With steady rests you can turn long shaft and slim and heavy work pieces, center work pieces, provide support at several positions and reduce chatter and vibration.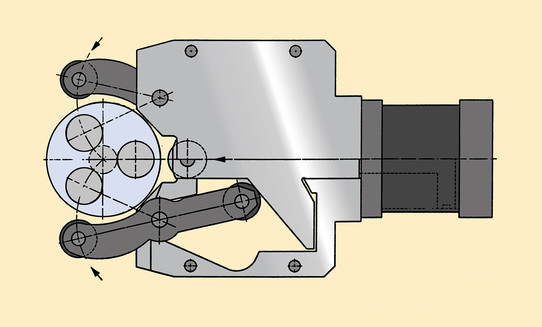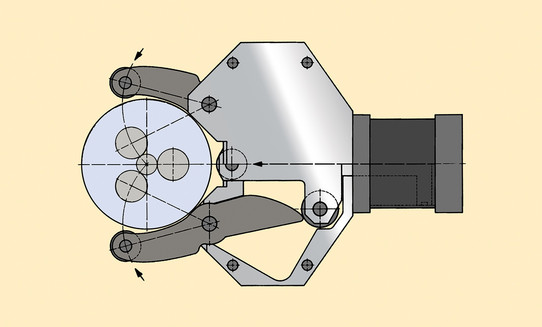 LMC/AX's patented design of the precise machined angle on the roller levers gives us far superior performance of uniform clamping force throughout the clamping range of each steady. The patented angular lever design varies only 7% in grip force over the complete gripping range versus 37% variation for competitive models. This unique design not only delivers better quality grip force but also offers a smaller footprint versus competitive models.
AX Steady Rest Video Library